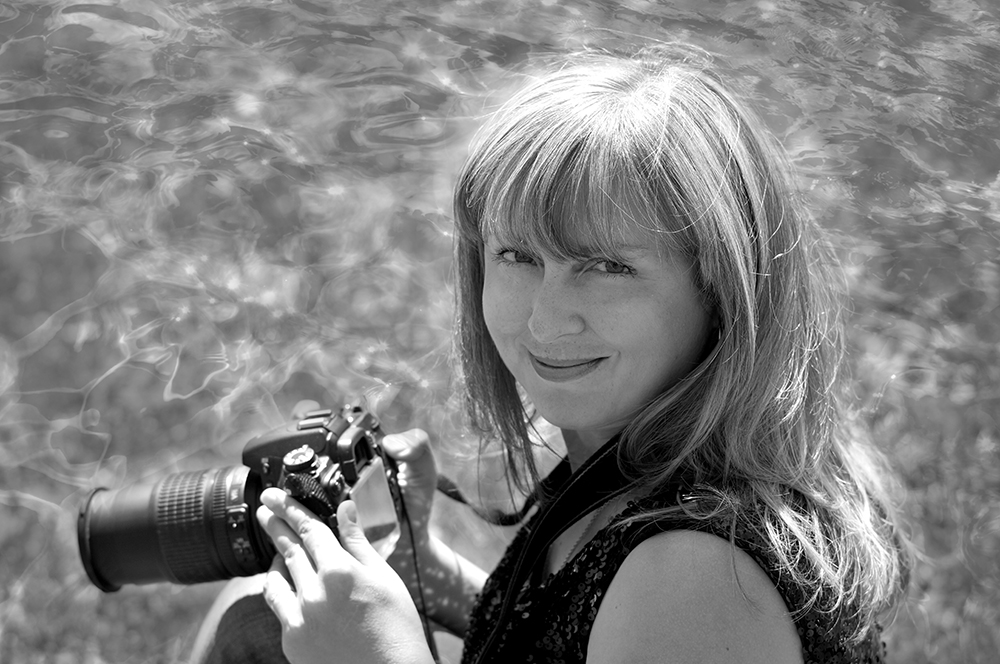 —–
🌊 Hello!
Welcome to BeachLoveDecor, where we specialize in creating beautiful and high-quality home decor that captures the essence of the ocean and beach.
My name is Elena, and I am the proud owner of this store.
As a home decor designer, professional photographer, and fine artist, I have honed my skills in capturing the beauty of the world around us. I am also a happy mom of a 16-year-old daughter and a 5-year-old son, a member of the Professional Photographers of America (PPA), a certified interior decorator (C.I.D.), and a photo awards winner. With all of these credentials, I am confident in my ability to help you create a stunning interior in your home.
Growing up, I always had a passion for taking pictures, and that passion only grew when my family moved to the United States and began to travel. The natural beauty of America inspired me to capture it with my camera and share it with the world. In 2012, my husband gifted me a professional camera, which led me to explore how I could monetize my hobby. After trying out several options, I found my niche in stock photography.
On PhotoStocks, the exams and acceptance rules were very strict, and this experience helped me to improve my skills in color, light, composition, and processing. I chose to focus on the ocean, taking pictures almost every day to enhance my craft. Now, I am proud to say that I am a top stock photographer in my niches – beach and holidays – with my photos appearing on the first pages of the biggest world photostock, Shutterstock.
In 2014, I decided to combine my love for photography with home decor, and thus BeachLoveDecor was born. Our store offers a range of large-format home decor, such as big wall tapestries (88″x104″), duvet covers, and comforters, all featuring my ocean photography. These items must be of the highest quality to look great in your home, and I take great pride in delivering products that meet this standard. Don't just take my word for it – take a look at the reviews from my customers!
In addition to my photography and home decor work, I am also a certified interior decorator. It brings me great joy to know that my home decor products decorate more than a thousand homes around the world.
My Photo AWARDS and other documents are HERE.
ABOUT ART
In addition to photos, sometimes I draw for myself. So my FINE ART was born from a mix of my favorite techniques – digital photography and liquid painting. Also I love a long exposure and I have a lot of art works in this technique.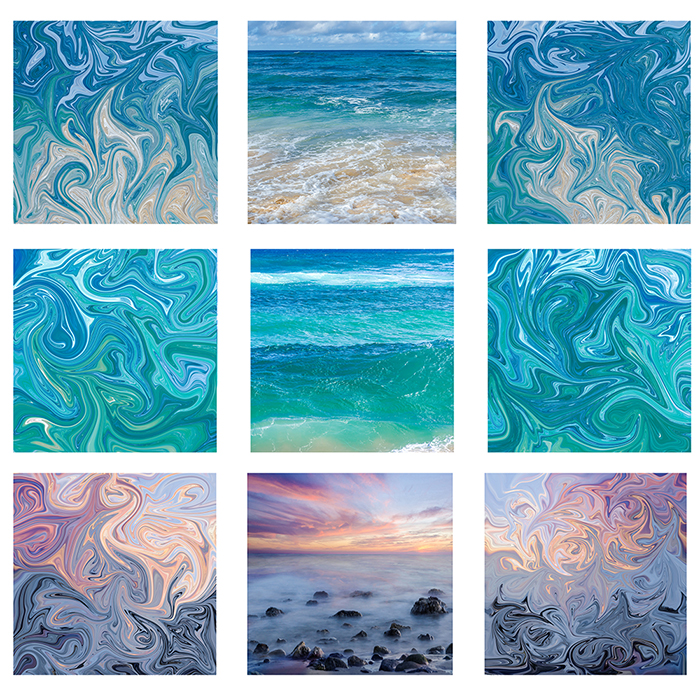 I touch on social and philosophical issues in my works. Check out my series –
TWISTS AND TURNS
UNPLUGGED
My EXHIBITIONS and art experts reviews are HERE
🌊ABOUT COLLECTIONS
I have analyzed more than a thousand interior designs from contemporary designers and have identified many trends. One of them was a combination of solid colors and patterns on the same color. However, I'm a photographer, so I decided to combine my photos with natural textures and patterns and ended up with some interesting and unusual combinations. That's how this collection came about.


🌊 All my ocean and beach designs are exclusive and one of a kind. Every photo is created personally by me. You won't find these designs anywhere else.
🌊 Some photos of my items in interiors HERE.
PLANS FOR THE FUTURE
Now I am working on my new designs and collections and stills for to exhibit and be published.
OTHER
I have been working with a company that helps clean up the beaches for many years.
I am so happy support a Beach cleanups and Ocean animals by my products! Take a piece of summer into your house and make the world a better place with every purchase in my store!
🌊 If you have any questions, need any help, etc, please contact me and I will be happy to help you out.
🌊 I will be happy to see you in other places – follow me at:
***My FB-Page
***My Instagram BeachLoveDecor
***My Instagram Elenachukhphotography with my art
***Piniterest
Thank you for visiting BeachLoveDecor, and I look forward to helping you create a beautiful and inspiring home!
With Love, Elena.
All photos in my store ©Beachlovedecor.