Hi!
Today I want to tell you about Decorative Ocean and Beach Duvet Covers in my store –


★ Available in four sizes: Twin (68″ x 88″), Full (79″x79″) Queen (88″ x 88″) & King (104″ x 88″). Please carefully check size what you need!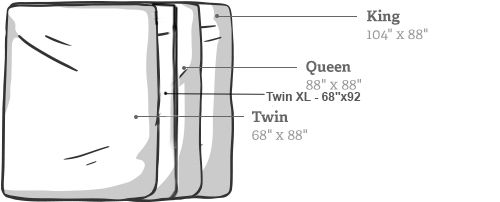 ★ Great detail printing! Final colors may vary slightly due to your own monitor calibration settings. Please check to see if they are set correctly to ensure accuracy of color.


★ Printed just topside on ultra soft brushed polyester, other side – white soft poliester (feels like cotton) –


BUT!
TWIN SIZE (68×88 inches) is from other fabric. It's soft too, but little stiffer… This is great counterpane!


You can order a TWIN, QUEEN and KING size Duvet Cover from this fabric too, just let me know! Not a FULL size!
★It has a concealed zipper (very safe and solid) and ties for securing your duvet inside –


★ Personalizing it and get something just for you!


★ Please NOTE – Duvet insert NOT INCLUDED!
★ Duvet cover is a great decoration of any room in your house! You can use it like counterpane too! Its a great gift for a long memory! Please check out my DECORATIVE DUVET COVER section!
★ If you have any questions, pleas feel free CONTACT ME!